Villa in the City of Salzburg
Implementation
2019 - 2020
Services
Needs analysis
concept
draft
detailed planning
construction supervision

Our remit was to thoroughly reconstruct this one-family villa in the City of Salzburg and fill it with new life. Clear shapes and honest earthy tones are a central feature around the entire building.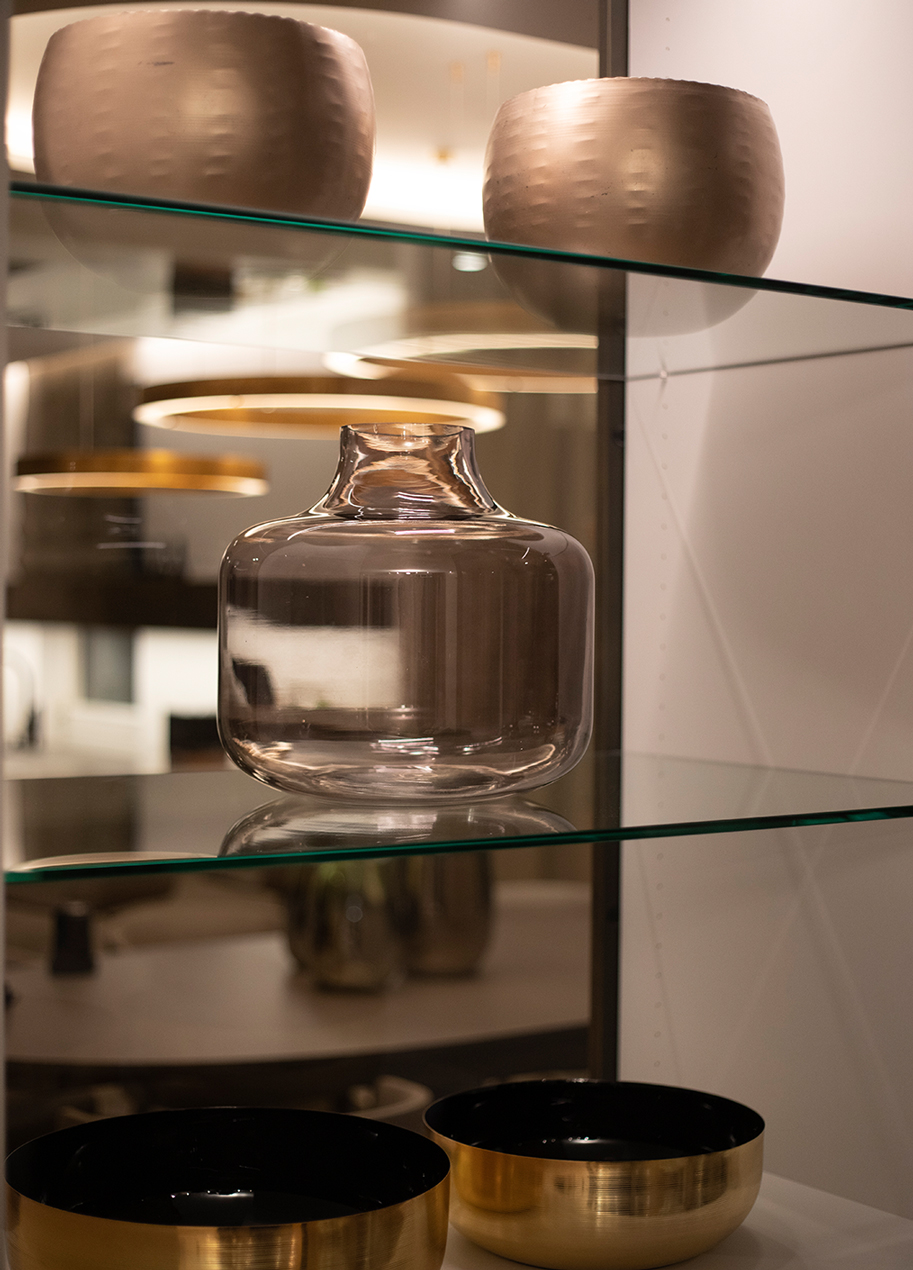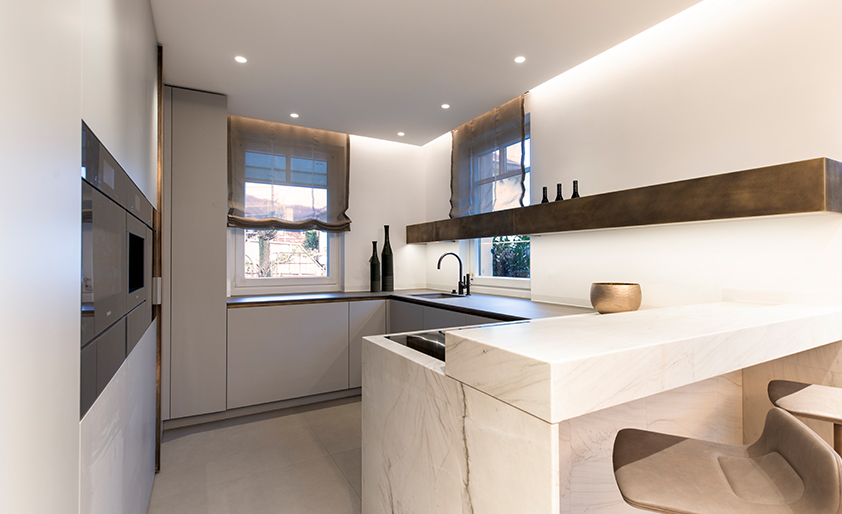 Working in close cooperation with the client, particular attention was given to the choice and development of the colour scheme and a sophisticated material mix. Burnished brass, leather, wood and linen were harmonised with tinted glass elements.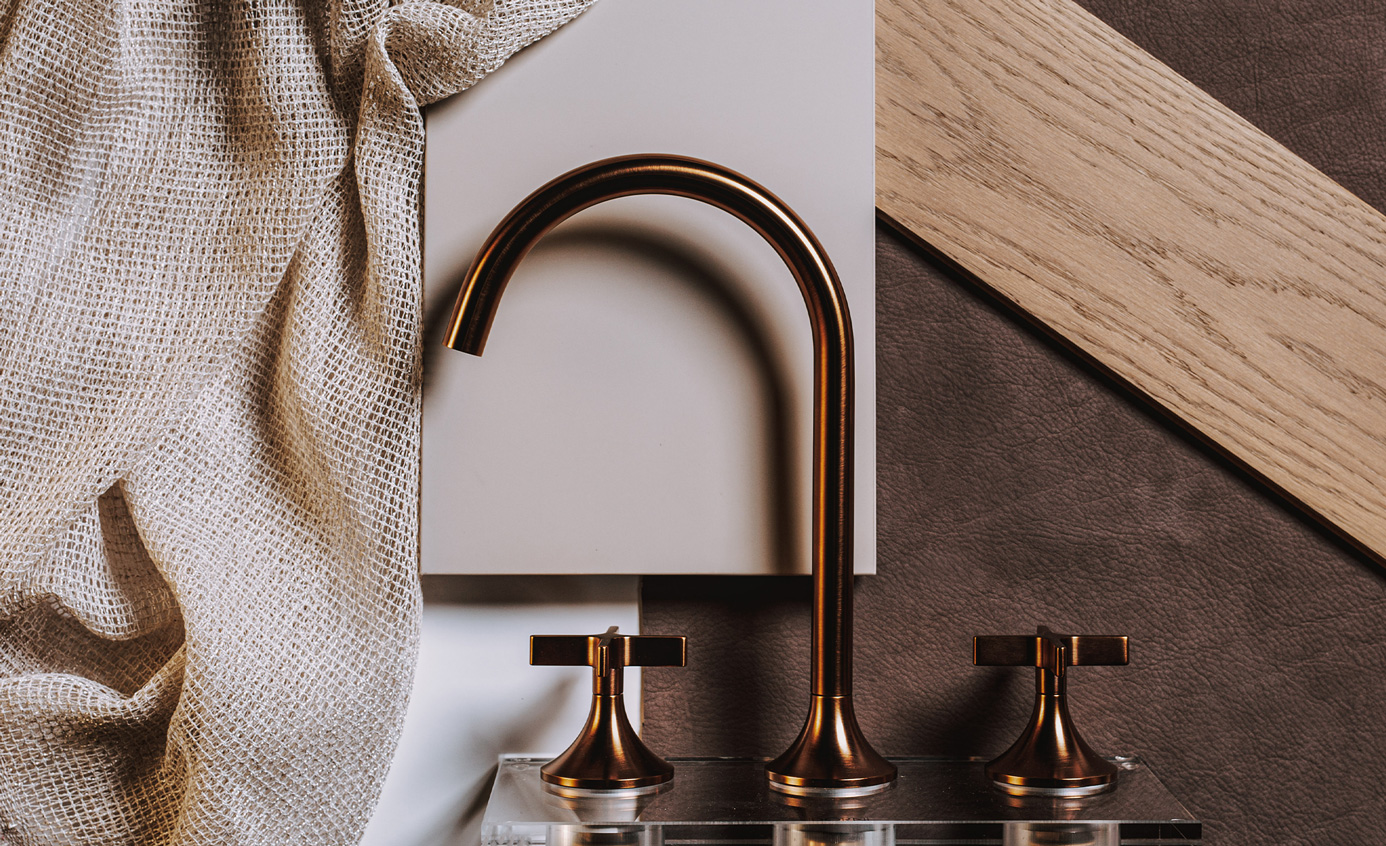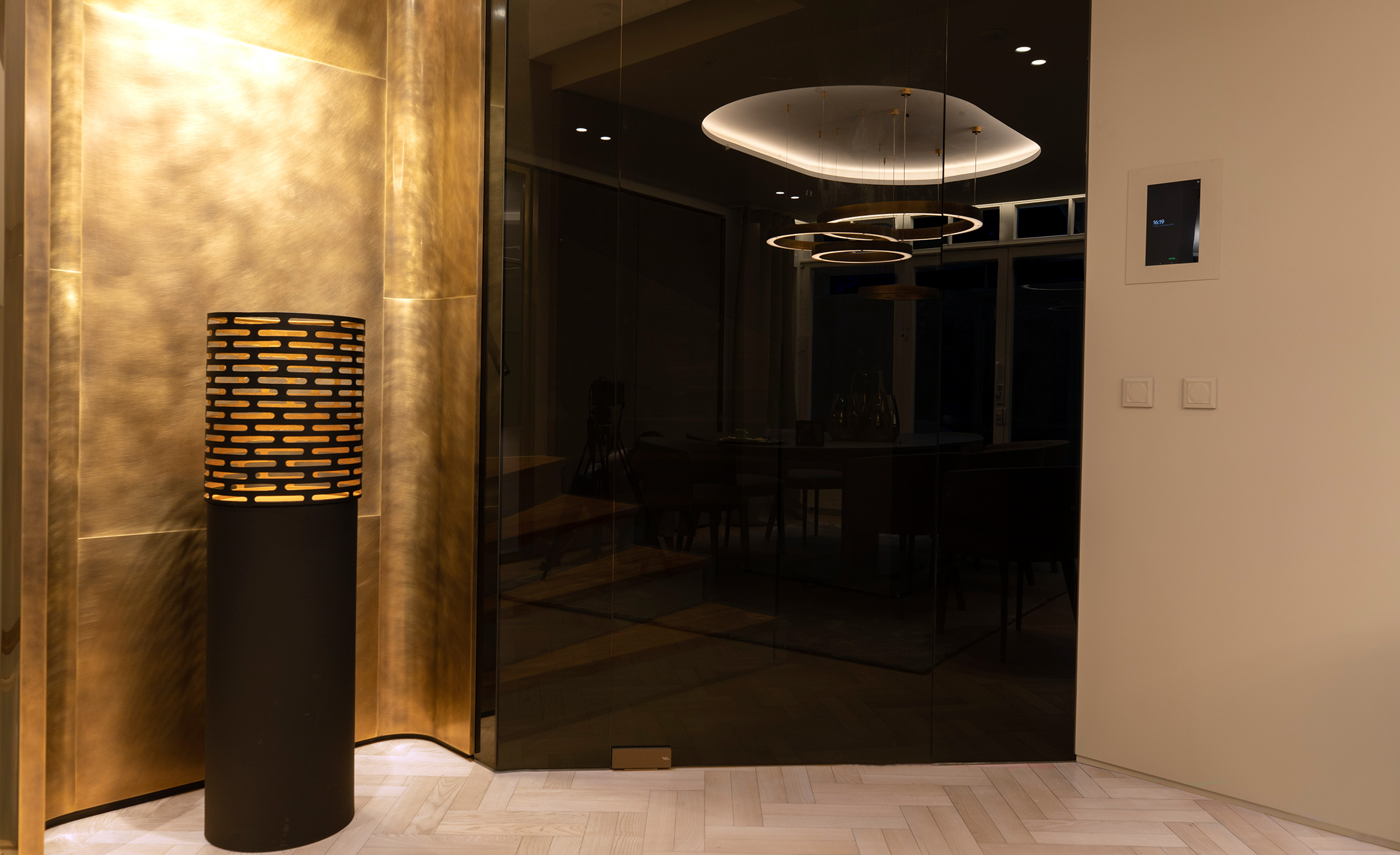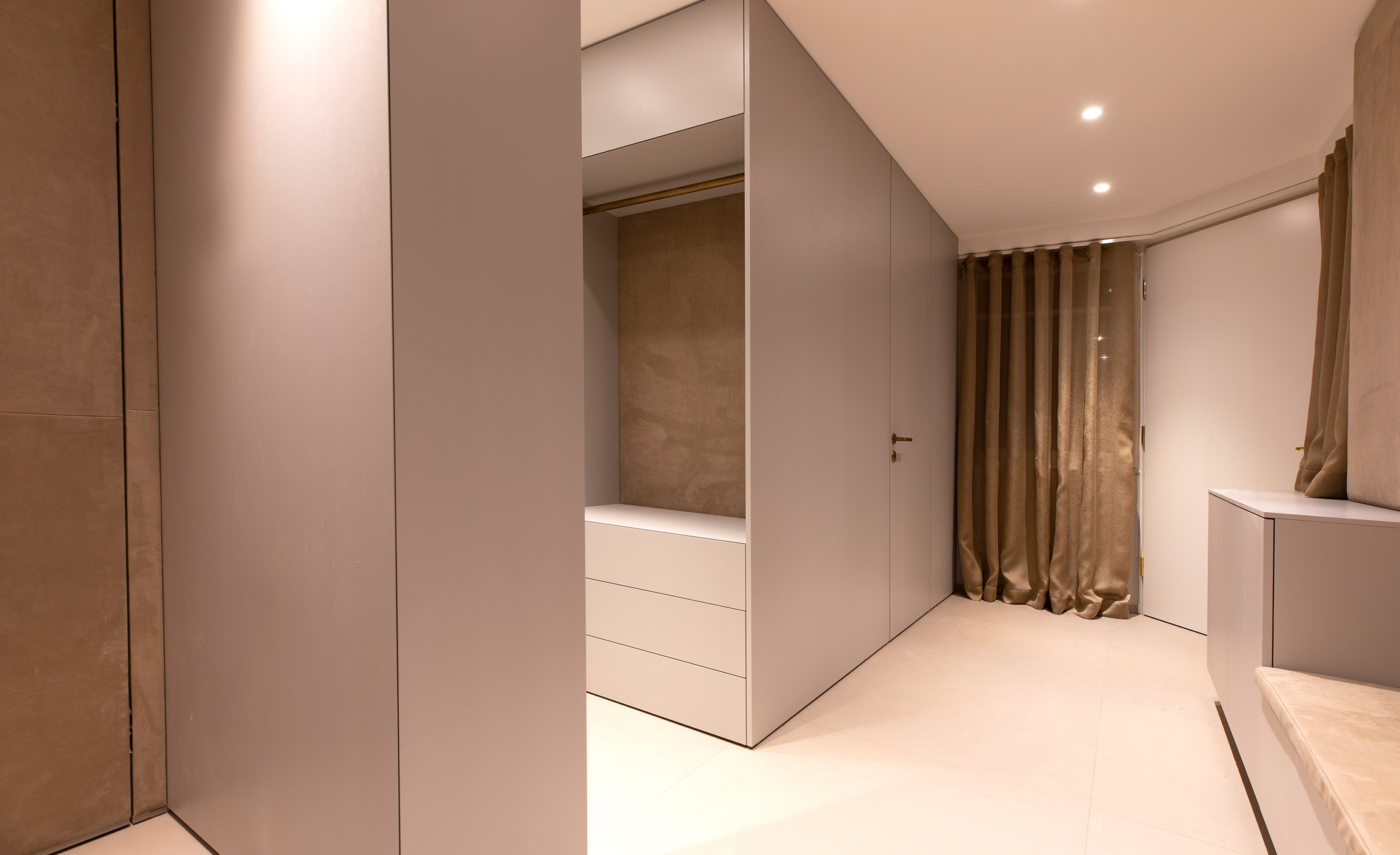 The leather-clad wall panels, doors and textile design were all realised in our workshop, complemented with carefully chosen and sophisticated wall coverings and accessories.This city villa now features unique design work, bearing a distinctive and unmistakeable stylistic signature.