Mayor's Office - City of Salzburg
Implementations
2016

Services
Needs analysis
concept
draft
detailed planning
construction supervision

This contract was to lend the office of the mayor in the stately halls of the famous Mirabell Palace a suitable degree of splendour and optimise the image of the venue, while securing seamless practicality. The rebuilding work was expected to guarantee appropriate design and historically faithful reproduction, as well as address the practical issues of future usage.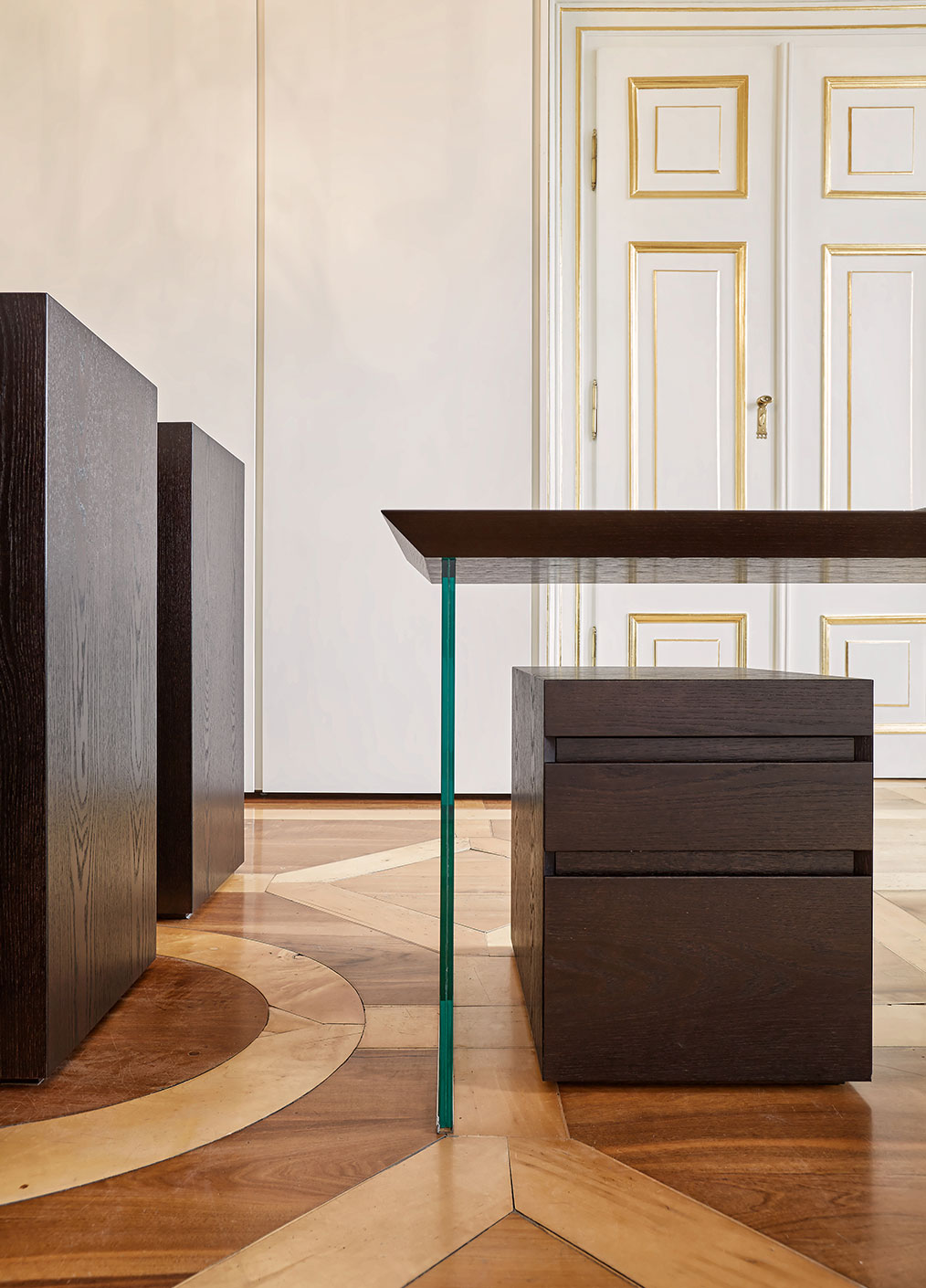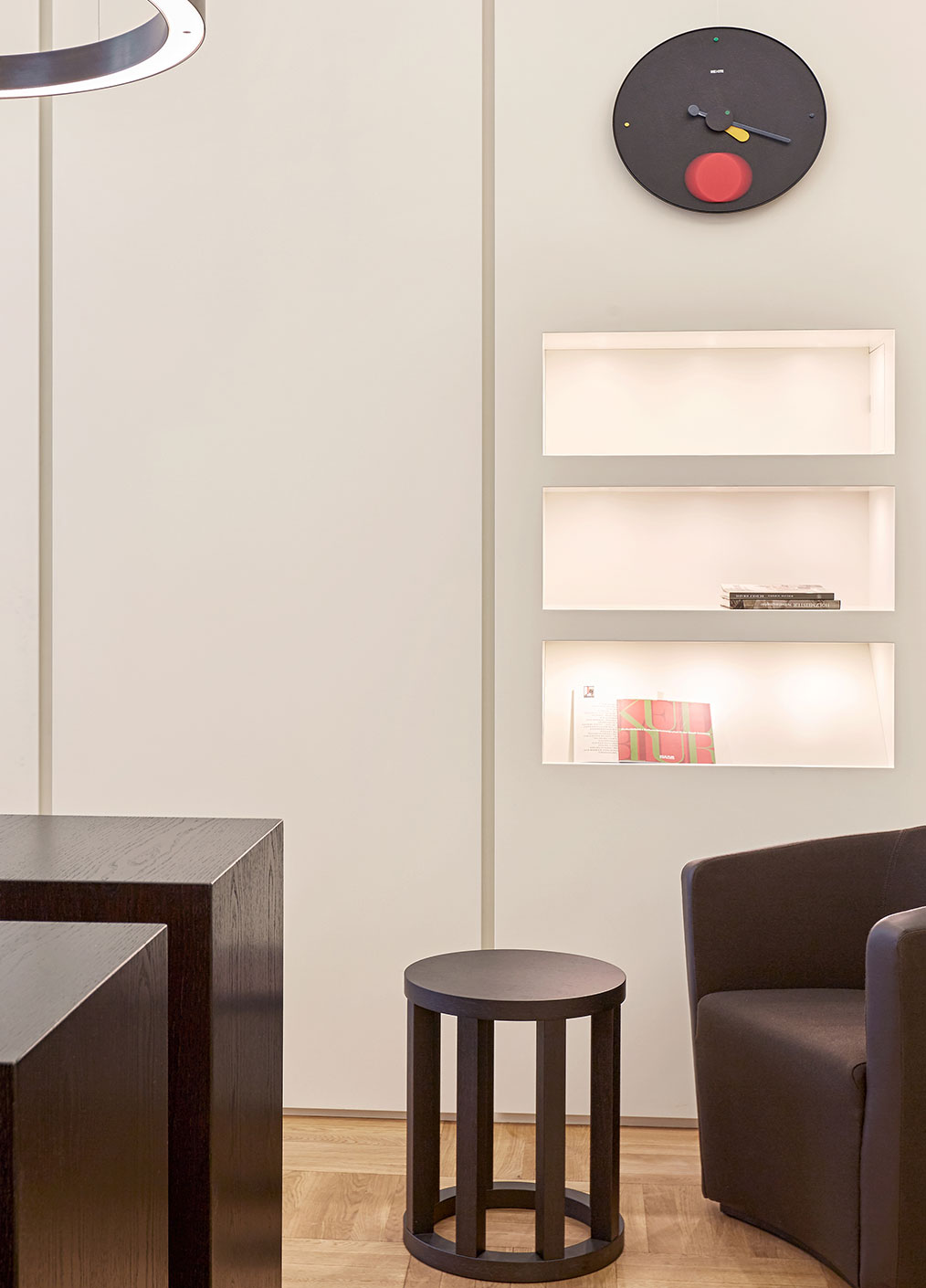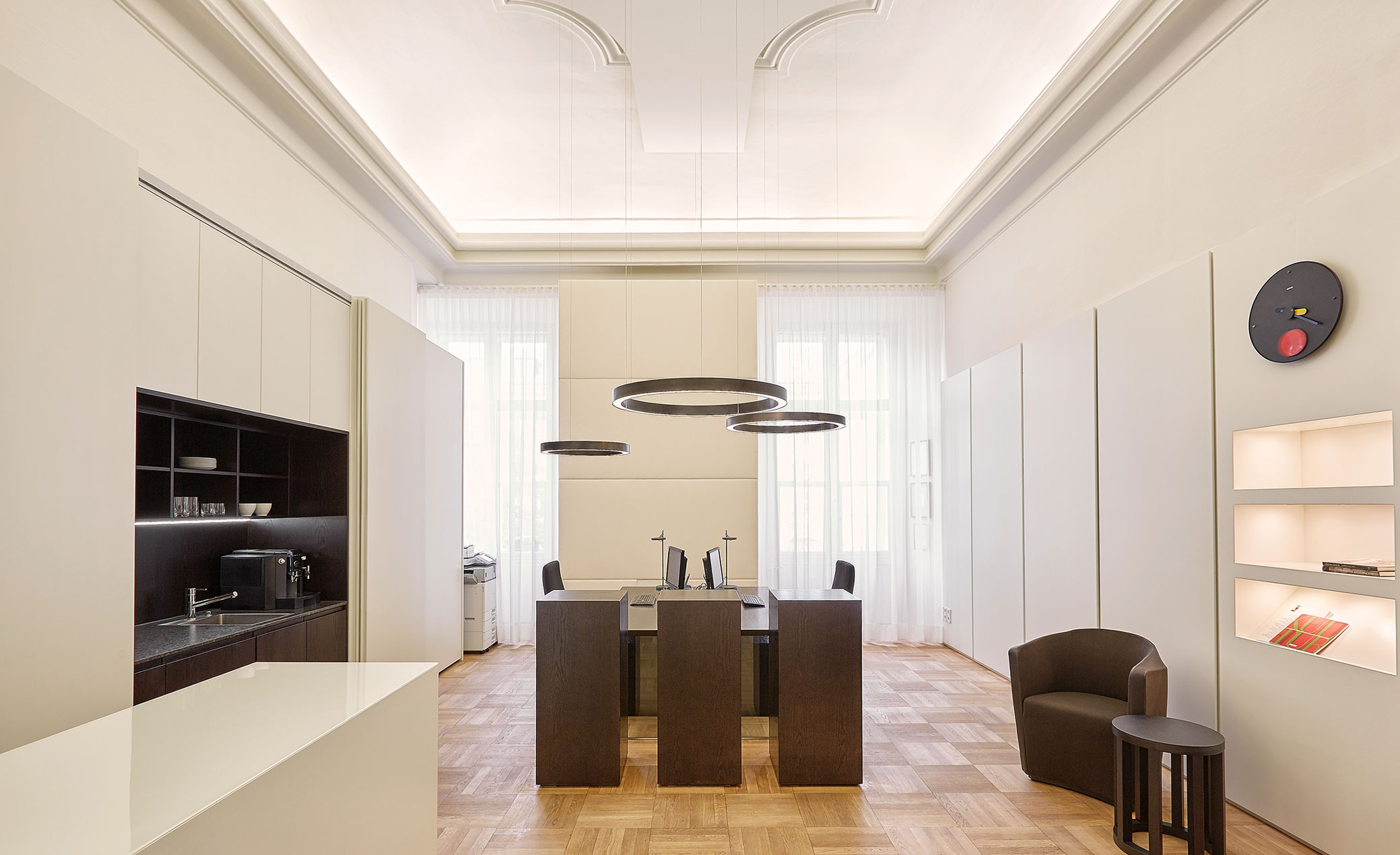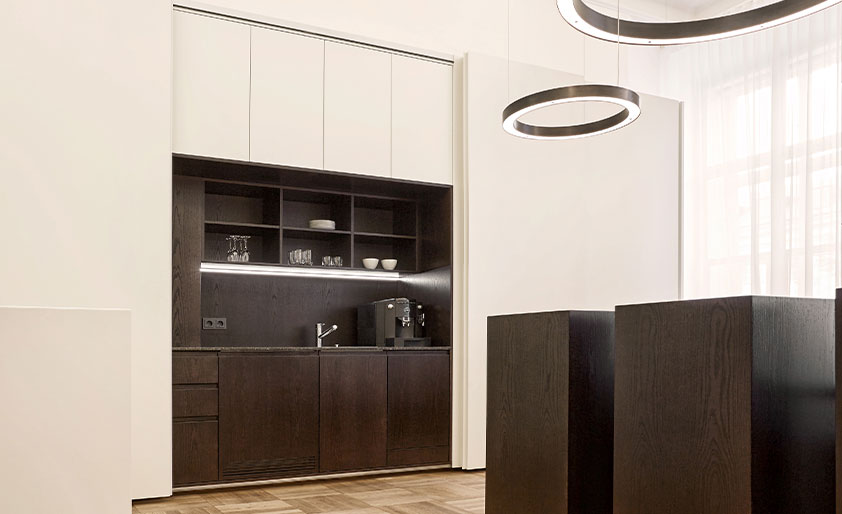 The new overall concept for the office facilities was developed to ensure historical elegance served political practice.
The listed stately rooms were elaborately rebuilt item-for-item, and the grid-pattern parquet floors were renovated to highlight the venue's historical splendour and significance. Furniture was bespoke-designed to be simple and unobtrusive.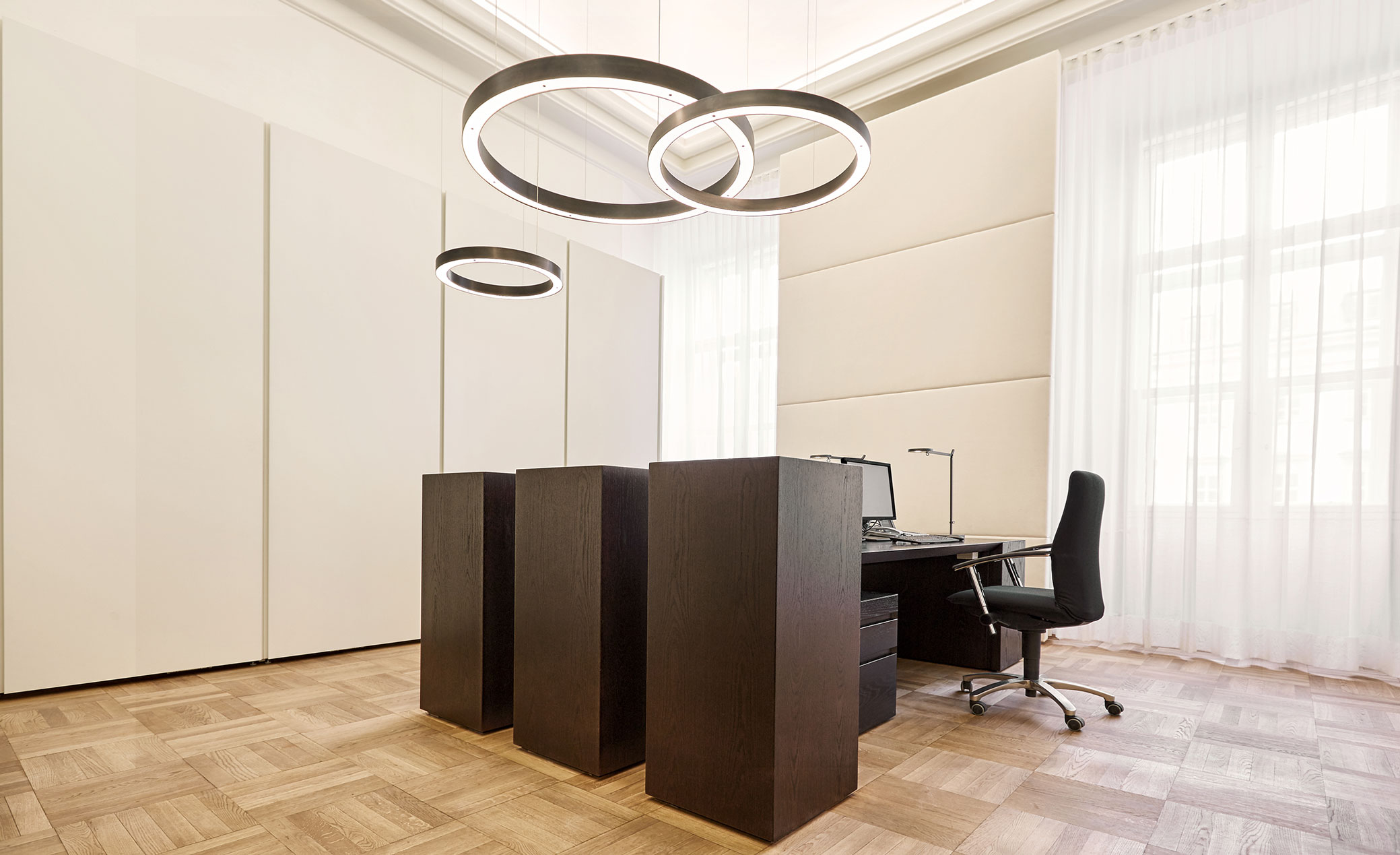 As required, symbols suggesting specific professions were to be obscurable. Consequently, all items of furniture, including the desks, were especially designed and manufactured in our workshop. One eye-catching highlight is a mobile kitchen that can be hidden conveniently behind sliding panels.