Lakeside house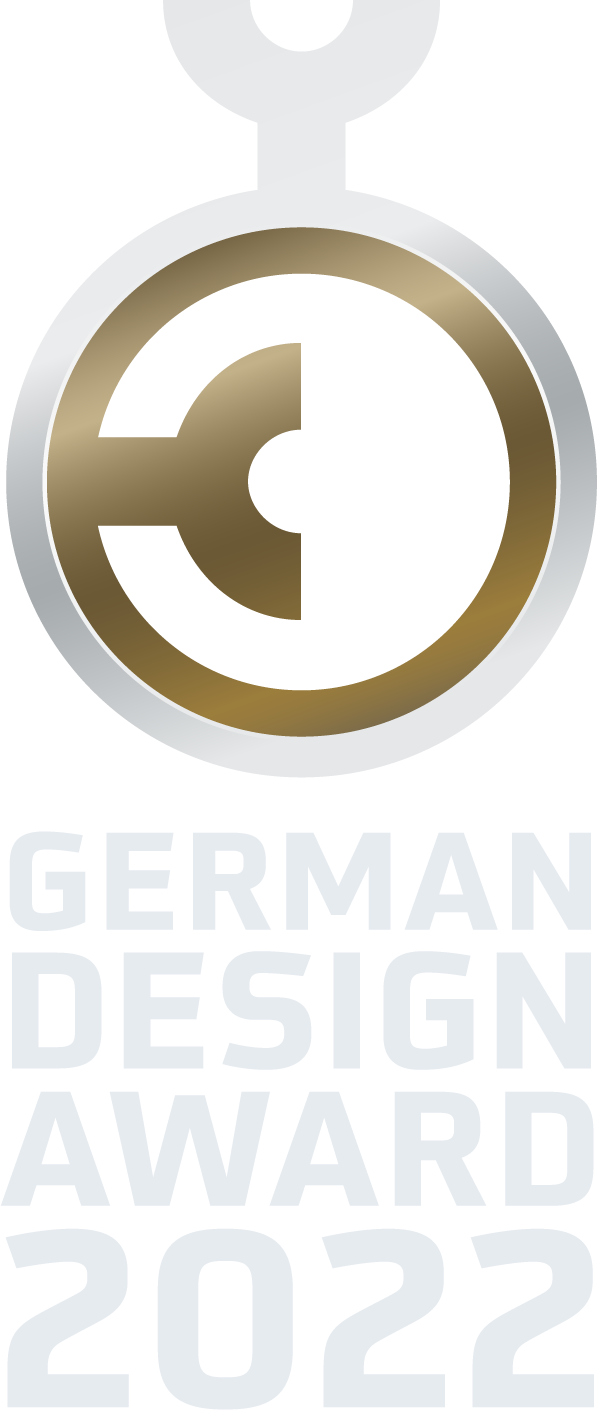 Implementation
2018-2019

Services
Needs analysis
concept
draft
detailed planning
construction supervision

We developed the concept for this lakeside home a long time before construction commenced. The earlier we are brought on board, the more comprehensively we can contribute our expertise – and tailor solutions to the benefit of the client. The client's desire was for a place offering seclusion, recreation and relaxation.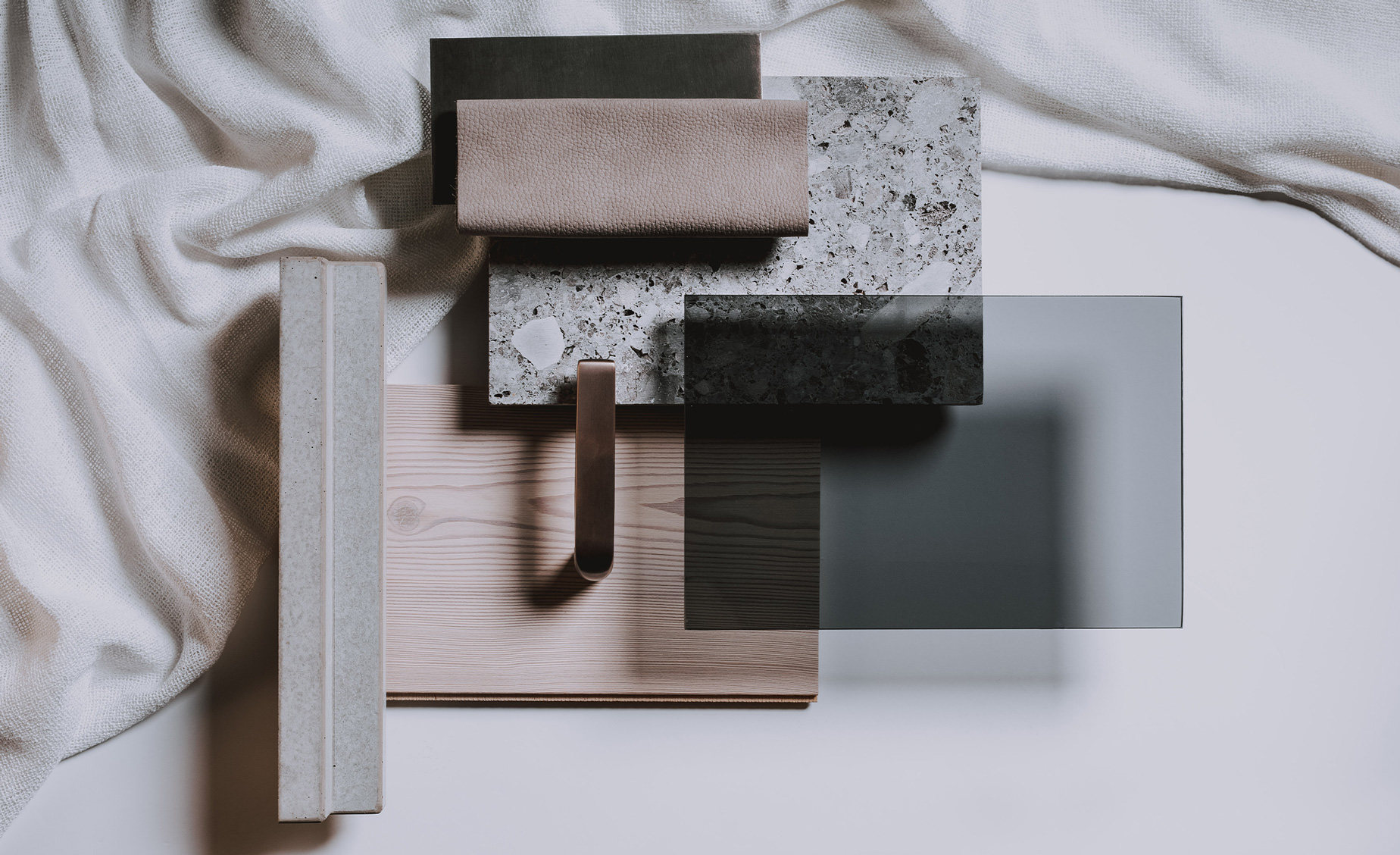 Architectural intentions and environmental imperatives merge at the point where original and organic materials play a major role – such as domestically quarried rock, locally-felled timber, nubuck leather and linen.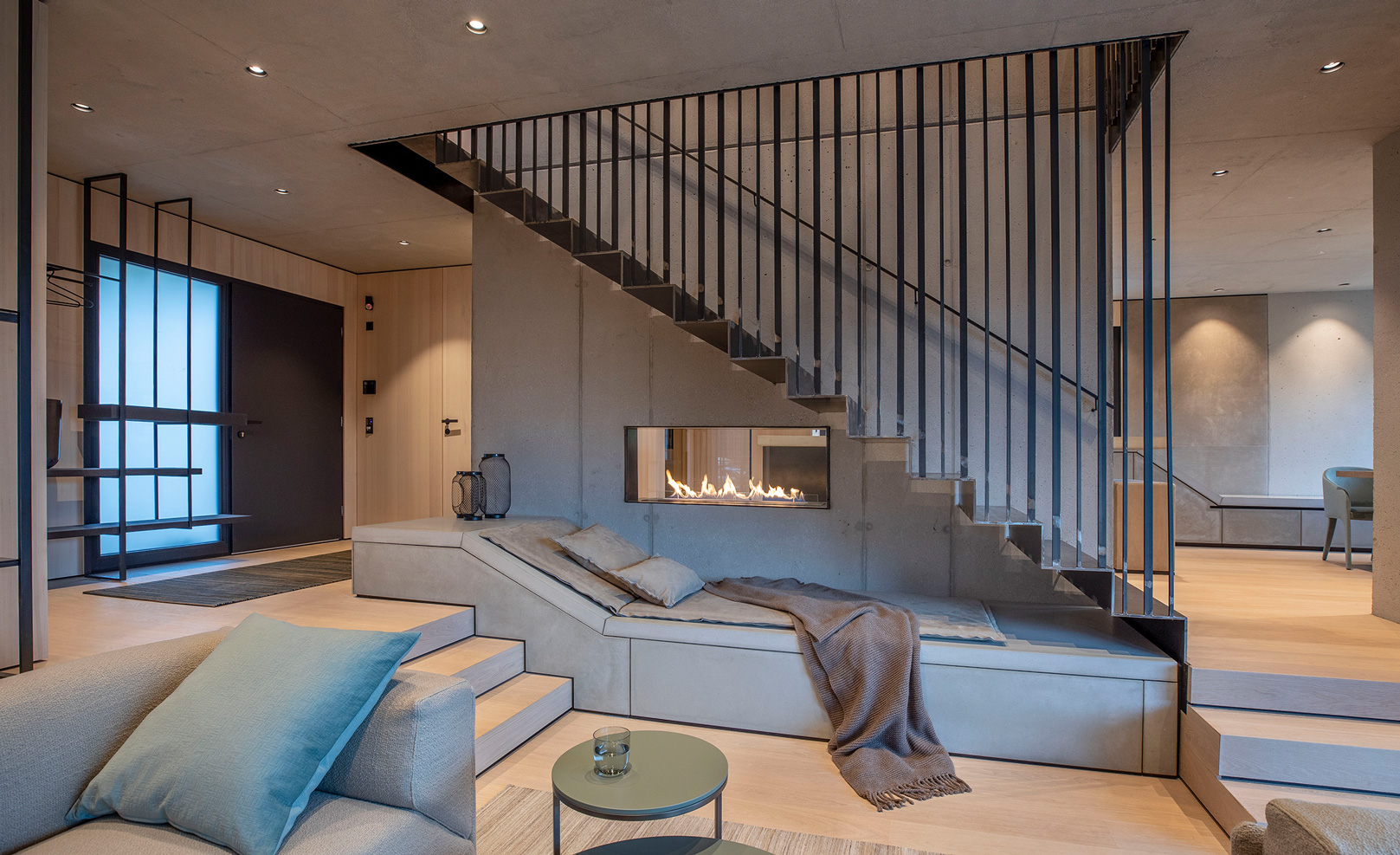 The intention to adhere to straight, simple and purist aesthetics in harmony with the natural surroundings allowed us to invite the lake, and the might and beauty of the scenic countryside into our interior design considerations.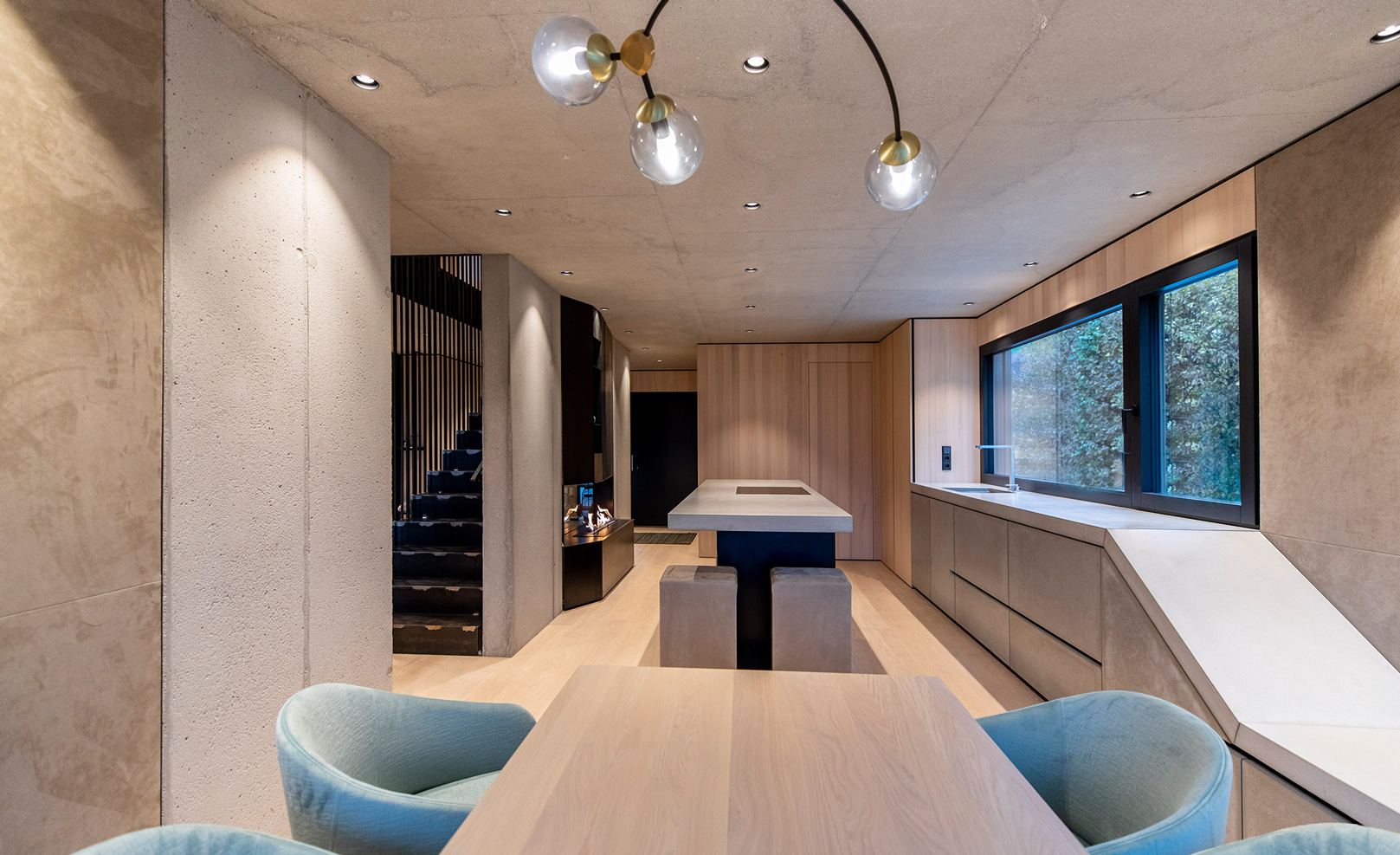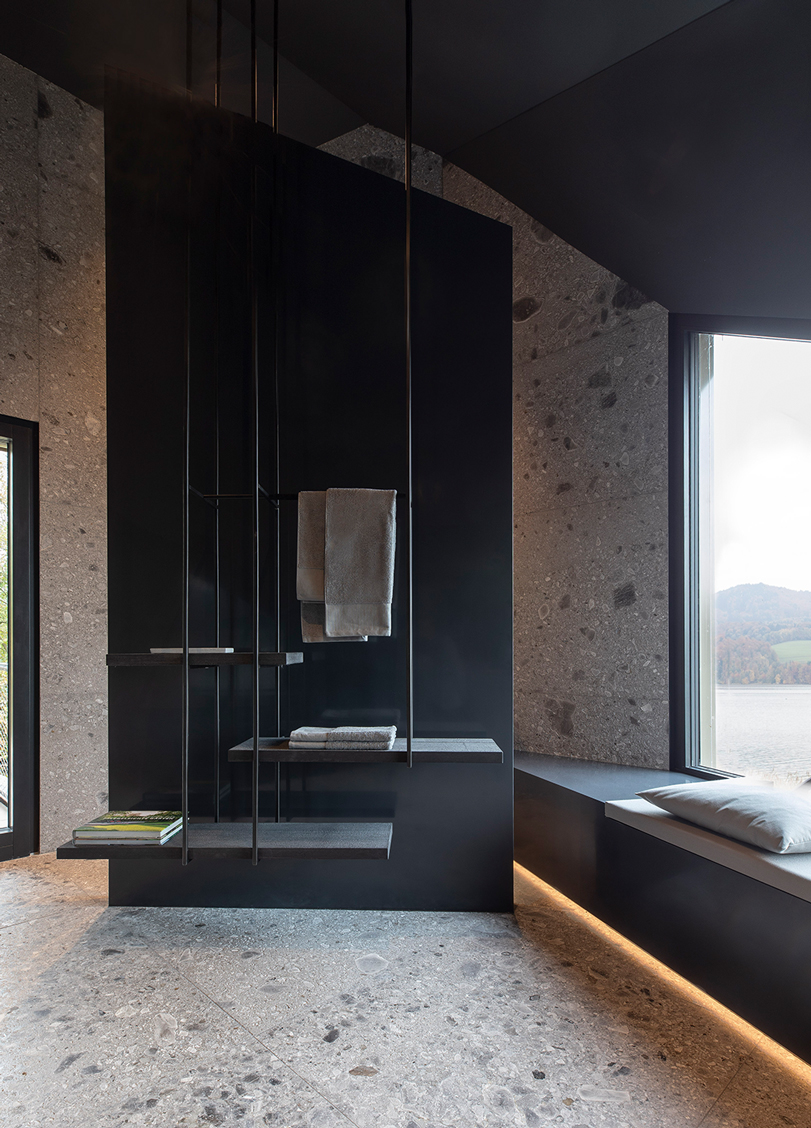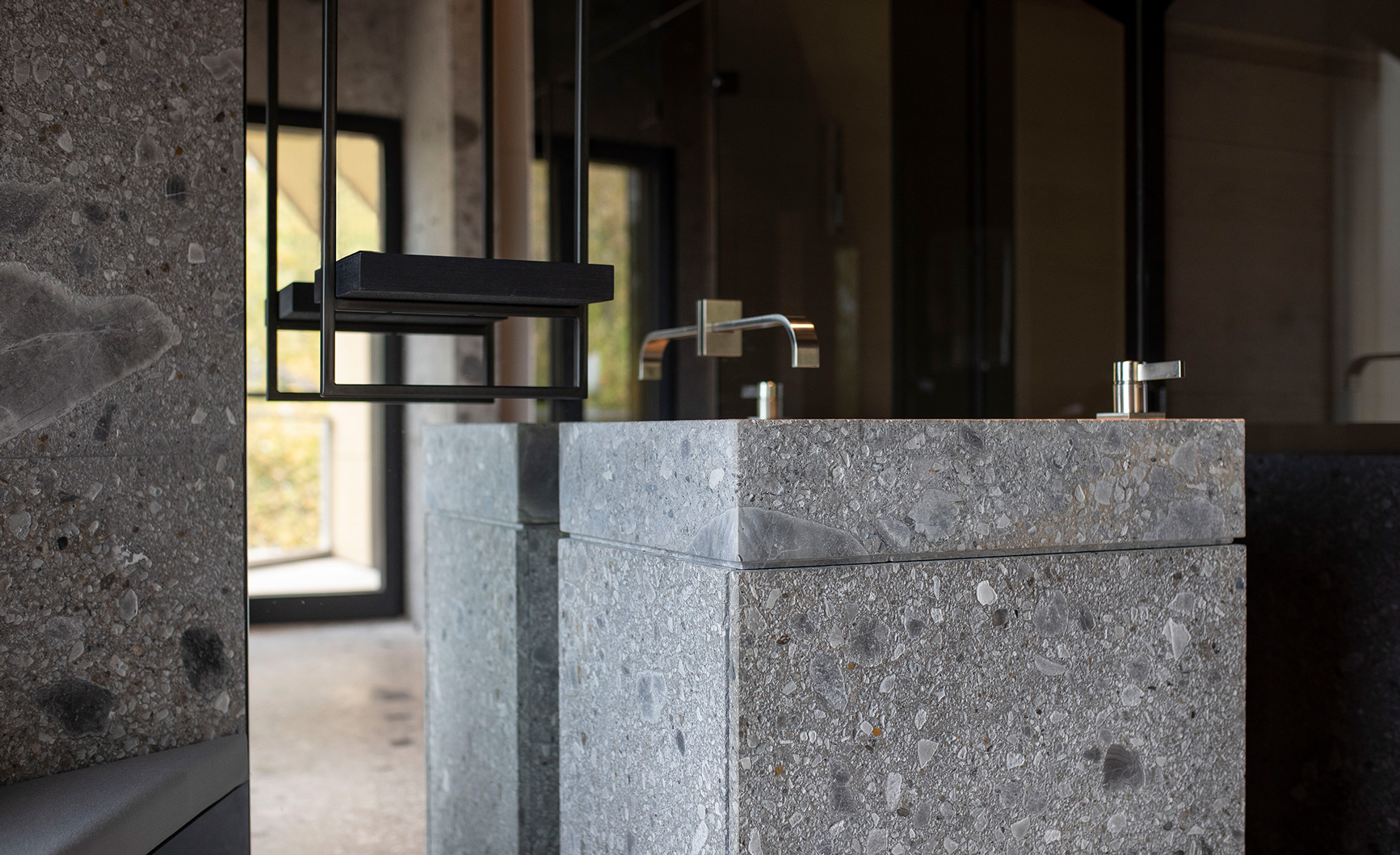 Light dancing on the water, waving reeds, sun-bleached wooden steps and cool, stony lakeside banks informed the mood, becoming the basis for all subsequent planning steps.