Apartment in Salzburg
Implementation
2016

Services
Needs analysis
concept
draft
detailed planning
construction supervision

An inspiring facility in the heart of the City of Salzburg: We were given complete creative freedom to work on this one-room, top-floor apartment. Our objective was to design an ultra-modern city penthouse loft that exudes a sense of urbane ease and homely pleasure in equal measure.
Concrete, wood and nubuck leather radiate timeless and tasteful simplicity. This project was completely tailored to the needs of the client, and all items of furniture were crafted in our own workshop.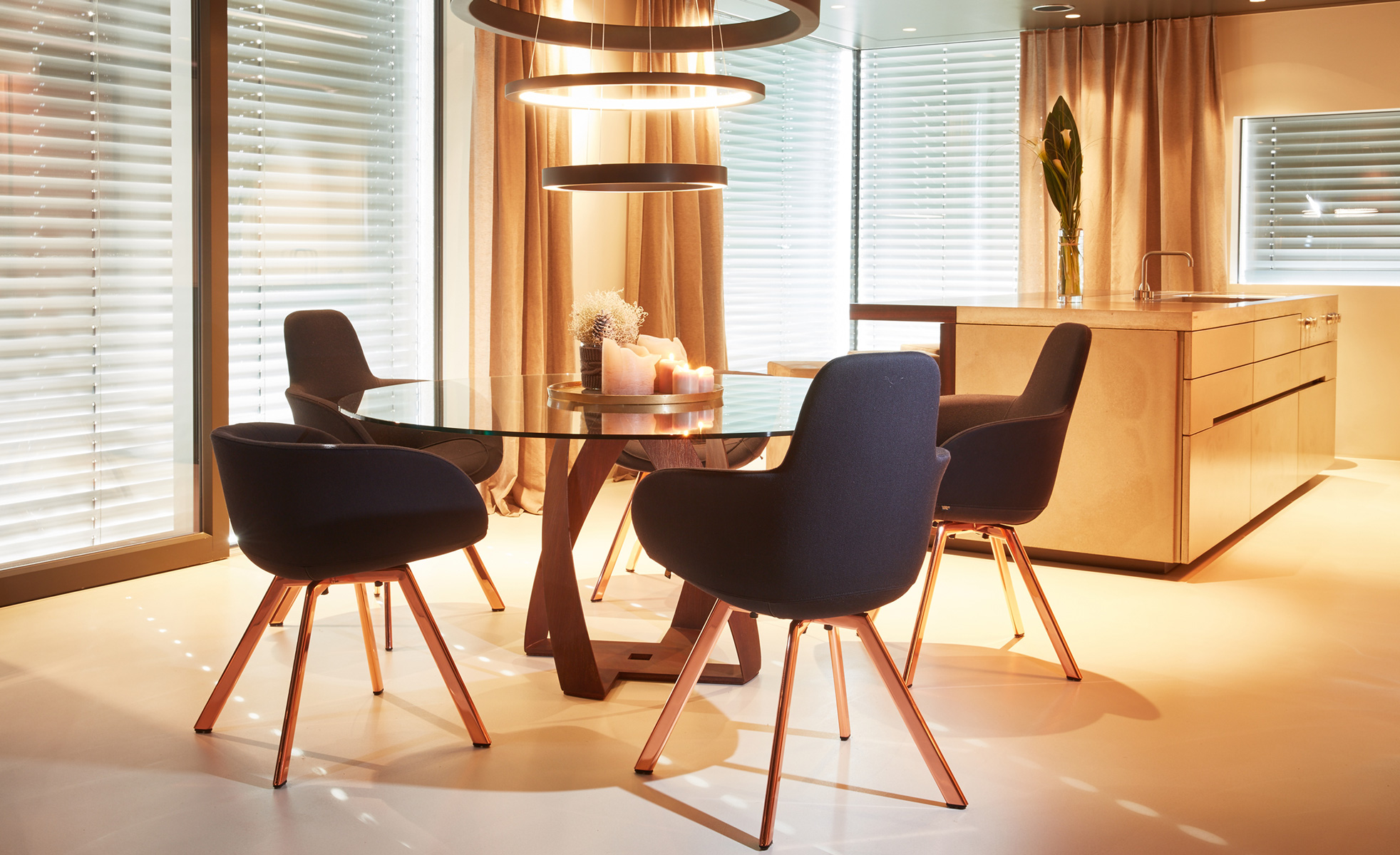 A wide range of extraordinary copper finishes, nubuck leather, linen and bamboo fibres was deployed here. The unique beauty of each material was skilfully brought to the fore in our very own manufactory.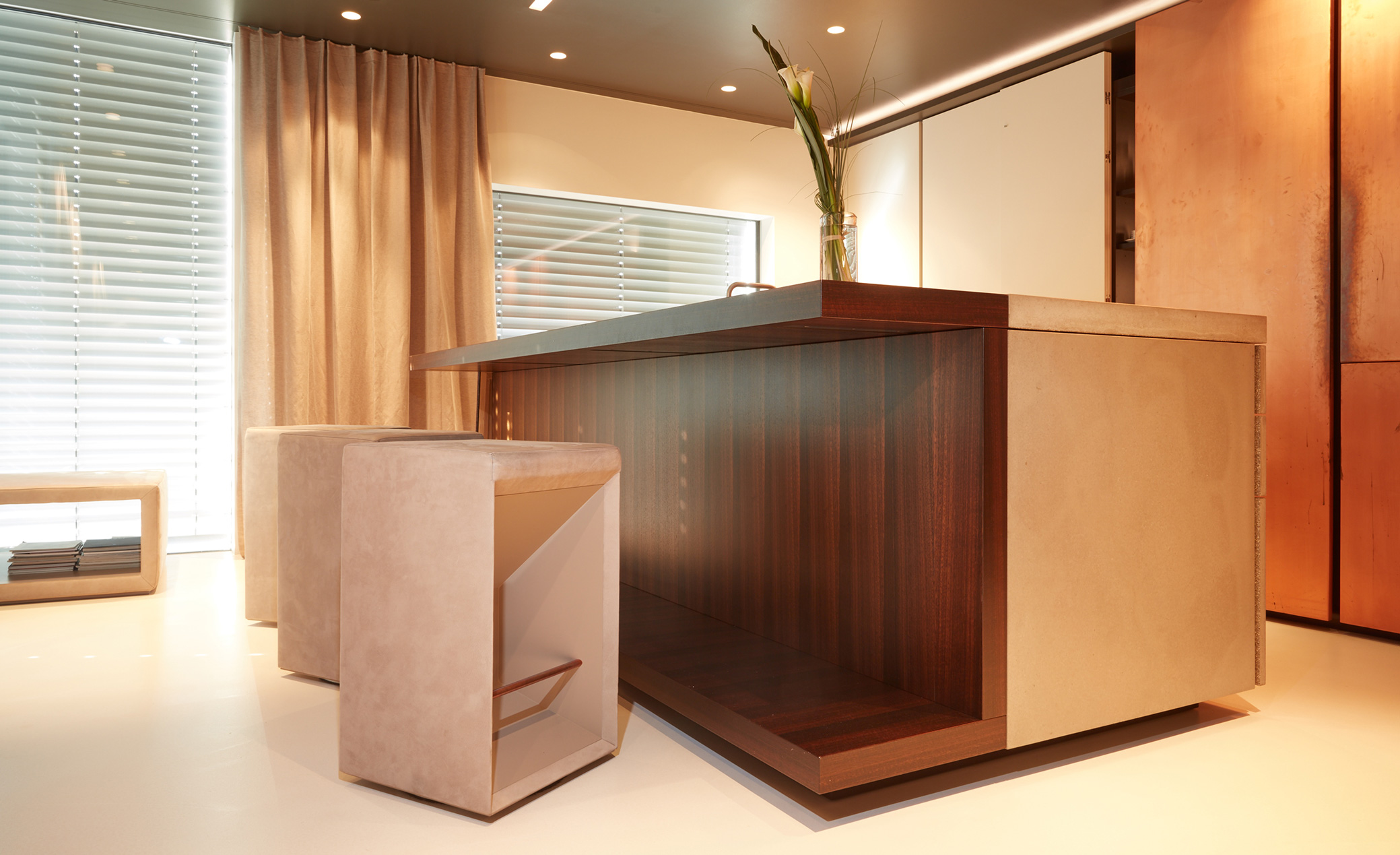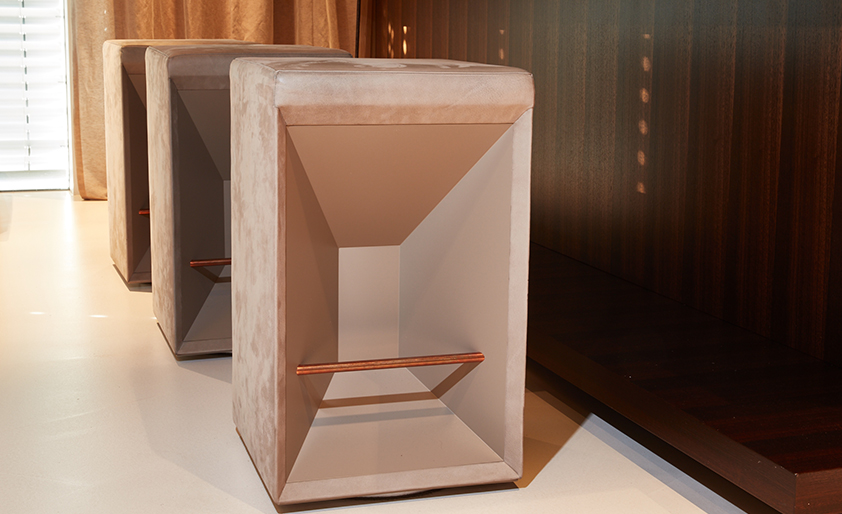 The visible concrete surfaces and resin-coated floor lend the loft its very distinctive aura of effortless confidence and airy cosiness.
The apartment was fitted with handcrafted furniture made in our workshop. Urbane homeliness harmonises with a colourful range of design aspects in a single room.